Welcome to Timberidge Goldendoodles
Your best friend can't wait to meet you
- About Us -
We are a small family breeder located in Loveland, Ohio. We specialize in breeding F1b English goldendoodles in shades of cream to apricot. We strive to breed the total dog working hard to ensure our dogs have the winning combination of health, trainability, and that personable family-dog temperament that makes a great pet. All of our breeding dogs are family pets, which means they live in the house (not in a barn or kennel), go on regular walks, and receive obedience training. Our breeding dogs are carefully selected, coming from the best lineages, and we often travel long distances to obtain them.
- Meet Our Dogs -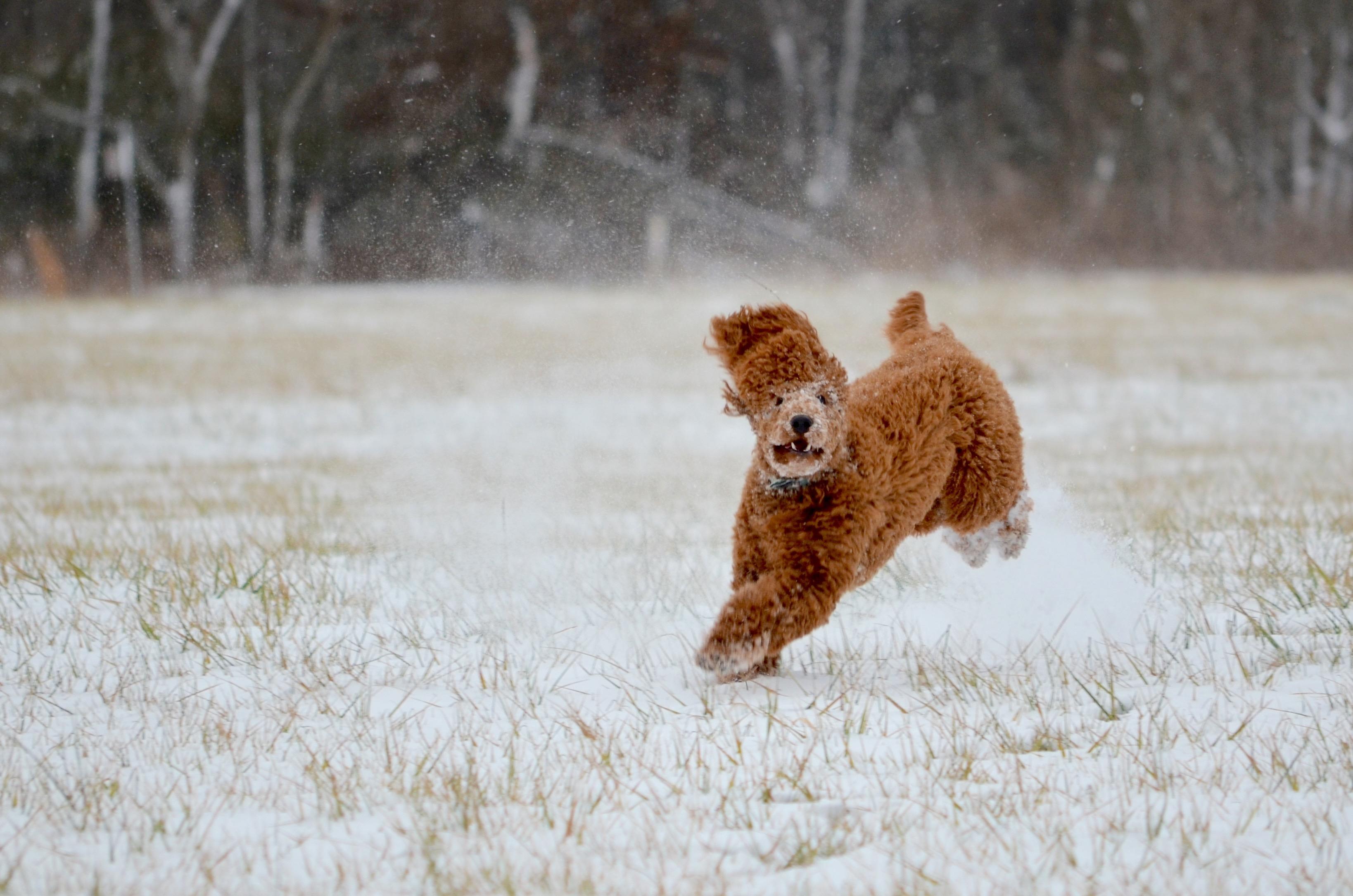 A moyen poodle with European champions in his pedigree, Moses loves being with his family, and loyally follows us like a shadow around the house and yard. He enjoys going for walks and having his ears scratched.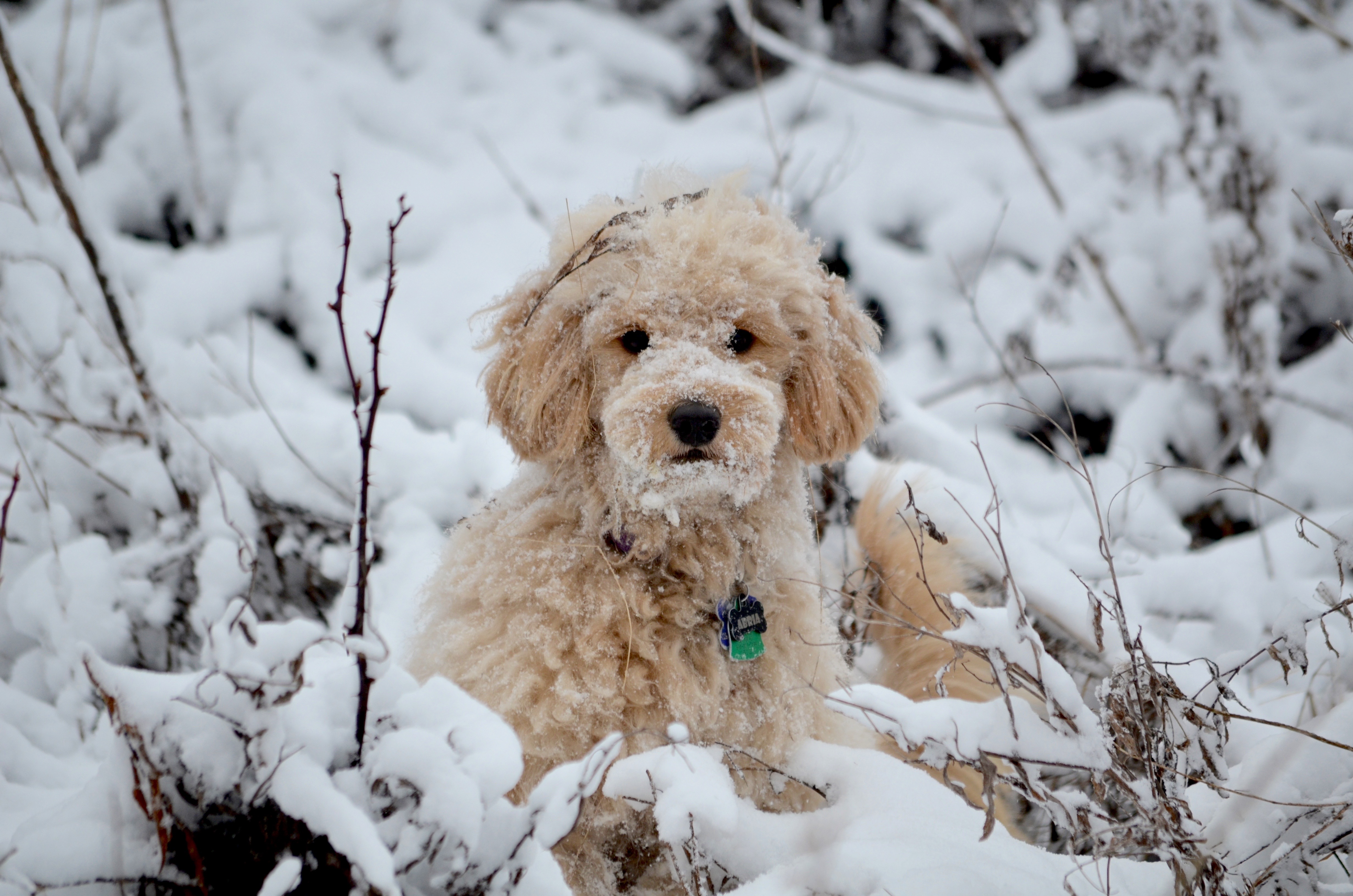 A mini English goldendoodle imported from Cananda, Abria comes from top golden retriever & poodle lines that have been researched back many generations for genetic diseases. With healthy genetics, a wonderful disposition, and an adorable face, Abria is the perfect package. She is a playful, happy- go-lucky dog who loves to be the center of attention. She never meets a stranger and gets long well with everyone, both human and canine.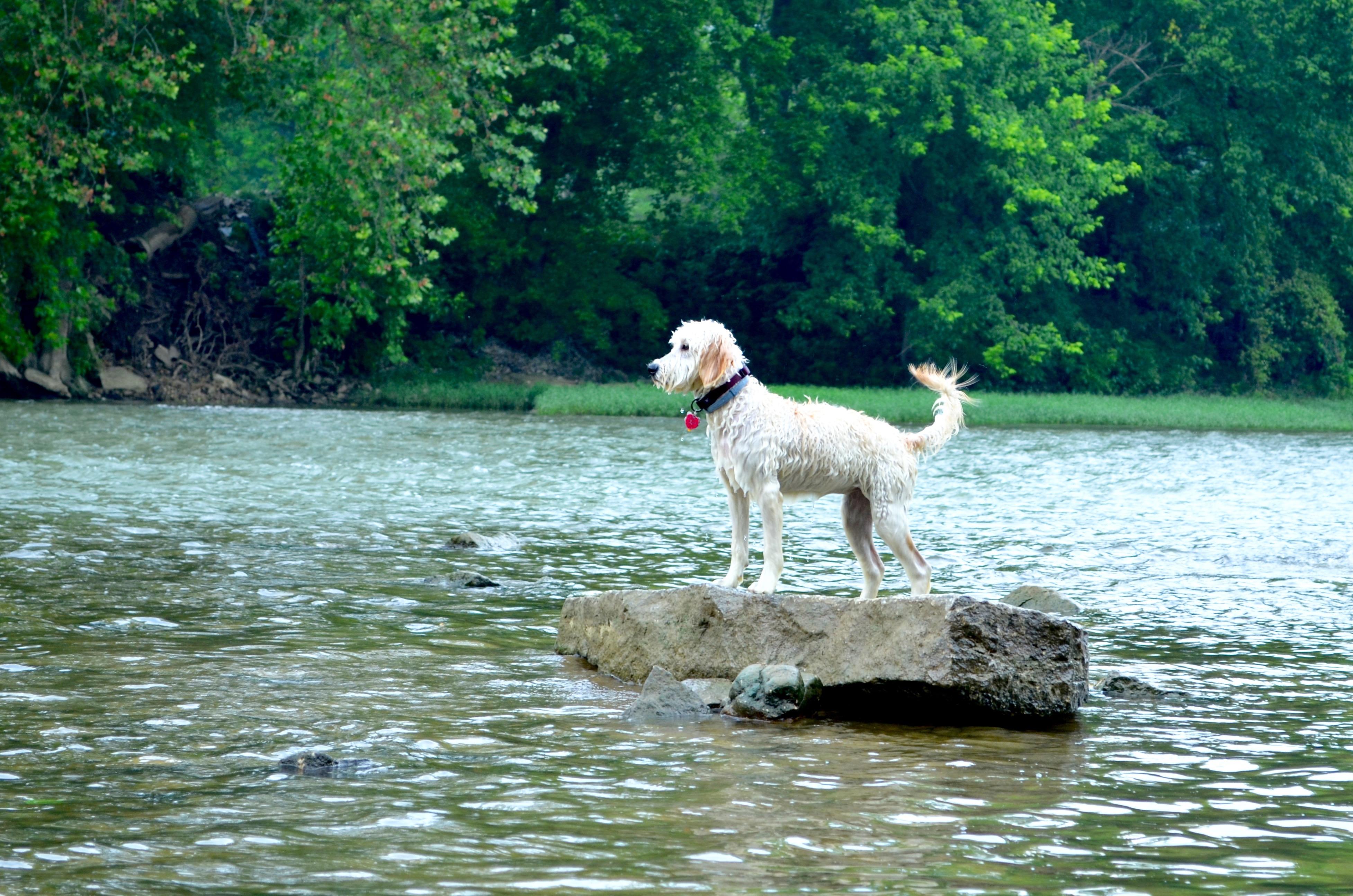 Junie is our F1 medium English goldendoodle imported from Ontario. Her dad is an AKC confirmation champion and her mom comes from a champion filled pedigree. Junie is friendly as can be and loves romping around with the other dogs when she comes over to visit. Every time she goes outside, she's sure to find a stick to carry. Junie lives in a guardian home where she is treated like a princess.
Check out our blog! We regularly post useful information such as training tips, health testing information, fun updates about our dogs, goldendoodle haircut pictures, and puppy photos. If you have any questions you would like addressed in a blog post, feel free to email us and we'll happily do our best to answer.
Learn about current & upcoming litters by visiting our puppies page. You can find pictures of our past puppies by visiting our blog.
Thank you for your interest in a puppy from Timberidge Goldendoodles. All of our 2017 puppies have found loving homes.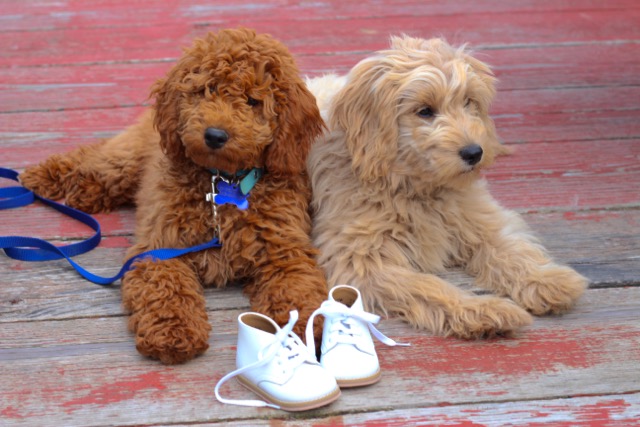 September 2016 – Junie went on her first therapy dog visit!
June 2016 – Moses earned his RATI Barn Hunt title!
May 2016 – Abria earned her RATI Barn Hunt title!
April 2016 – Junie earned her AKC Canine Good Citizen title! (and she's not even 6 months old yet!)
January 2016 – Moses & Abria went on their first therapy dog visit!
October 2015 – Moses & Abria earned their World CynoSport Rally Obedience Level 1 titles!